0
0
A young woman revealed on social media that she fell in love on election day.
A lucky woman named Olowofade achieved her heart's wish while Nigerians gathered to cast their ballots to choose a new president.
She said that when casting her ballot for her favored presidential candidate, she happened to meet her soul mate there.
Olowofade regarded her newfound love as being headed toward a lasting relationship.
She uploaded a picture of her and her soulmate's hand as well, but she refrained from showing his face to the admiring audience.
Olowofade wrote:
"I met my SOULMATE on Election Day at our polling unit.
Road to forever⚡️❤️"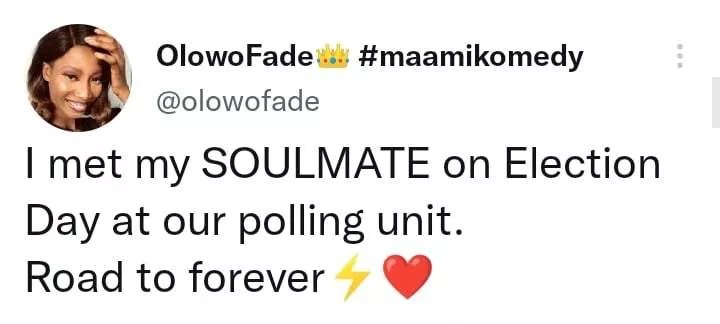 Related