0
0
DJ Cuppy, as Florence Otedola, has identified the enigmatic cat that stalks her every night and torments her.
Since her engagement to British boxer Ryan Taylor, Cuppy has frequently made headlines. The soon-to-be Mrs. never stops raving about her spouse and frequently brags about him online.
The contentious billionaire heiress uses Instagram to address a particular cat that keeps popping up on her social media page.
A cat was spotted on the bonnet of DJ Cuppy's purple Rolls Royce, according to a post on her Instagram story. She tears aloud, writing as her caption:
"This cat is an enemy of progress. Every single night."
See post below;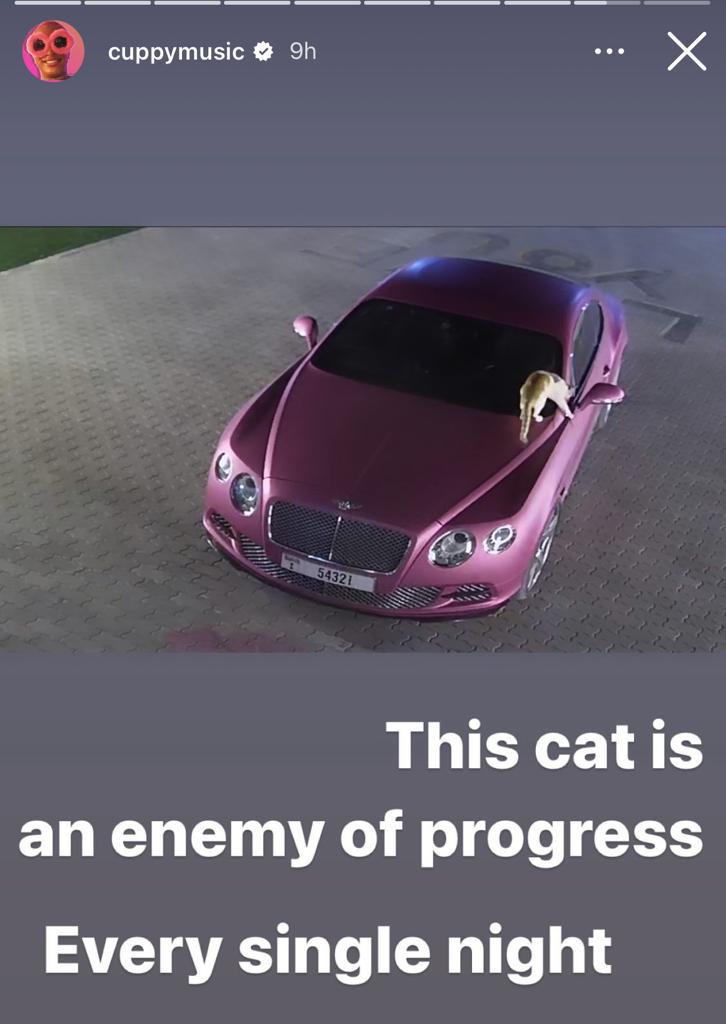 Related